Fireworks chicken, instant garden, grilled veggies
This is an archived issue of our Almanac.com Companion email newsletter.
Daily Newsletter for Monday, July 3, 2017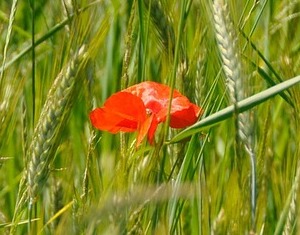 When the heat like a mist veil floats,
And poppies flame in the rye,
And the silver note in the streamlet's throat
Has softened almost to a sigh.
It is July.
–Susan Hartley Swett (1843–1907)
Monday, July 3, 2017
184th day of the year
Yeardley Smith (actress) was born on this day in 1964.
Andy Griffith (actor) died on this day in 2012.