Fireworks chicken, instant garden, grilled veggies
This is an archived issue of our Almanac.com Companion email newsletter.
Daily Newsletter for Monday, July 3, 2017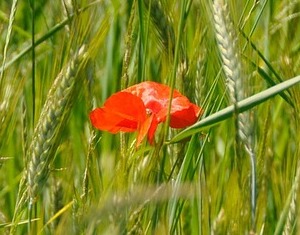 When the heat like a mist veil floats,
And poppies flame in the rye,
And the silver note in the streamlet's throat
Has softened almost to a sigh.
It is July.
–Susan Hartley Swett (1843–1907)