Garlic in fall, what is DE?, meteors
This is an archived issue of our Almanac.com Companion email newsletter.
Daily Newsletter for Wednesday, August 23, 2017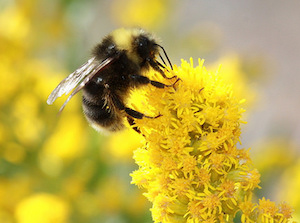 Many swarms of wild bees descended on our fields:
Stately stood the wheatstalk with head bent high:
Big of heart we laboured at storing mighty yields,
Wool and corn, and clusters to make men cry!
–George Meredith (1828–1909)
Wednesday, August 23, 2017
235th day of the year
Barbara Eden (actress) was born on this day in 1931.
Bobby Bonds (baseball player) died on this day in 2003.