Amazing asters, apple crumb pie, free sky map
This is an archived issue of our Almanac.com Companion email newsletter.
Daily Newsletter for Monday, September 4, 2017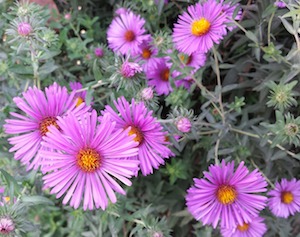 There are flowers enough in the summertime,
More flowers than I can remember:
But none with the purple, gold, and red
That dyes the flowers of September!
–Mary Howitt (1799–1888)
Monday, September 4, 2017
247th day of the year
Damon Wayans (actor) was born on this day in 1960.
Joan Rivers (comedienne) died on this day in 2014.