Latkes, brisket, challah, Rosh Hashanah
This is an archived issue of our Almanac.com Companion email newsletter.
Daily Newsletter for Wednesday, September 20, 2017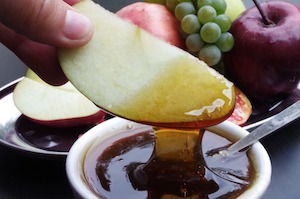 Now the beautiful business of summer is over,
Earth wraps herself in a bright, leaf-patterned shawl.
The hives cement the prodigal juice of the clover
And spendthrift gold is hoarded in bin and stall.
–Jean S. Untermeyer (1886–1970)
Wednesday, September 20, 2017
263rd day of the year
Gary Cole (actor) was born on this day in 1956.
Polly Bergen (actress) died on this day in 2014.