Saturn tonight, pork apple recipe, leaf mold
This is an archived issue of our Almanac.com Companion email newsletter.
Daily Newsletter for Tuesday, September 26, 2017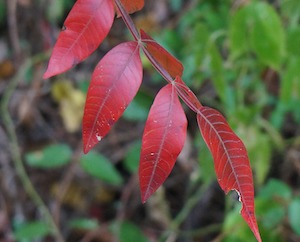 Now by the brook the maple leans
With all his glory spread,
And all the sumachs on the hills
Have turned their green to red.
–William Wilfred Campbell (1861–1918)
Tuesday, September 26, 2017
269th day of the year
Melissa Sue Anderson (actress) was born on this day in 1962.
Paul Newman (actor & businessman) died on this day in 2008.