Sleep better, weather records, soft pretzels
This is an archived issue of our Almanac.com Companion email newsletter.
Daily Newsletter for Tuesday, October 17, 2017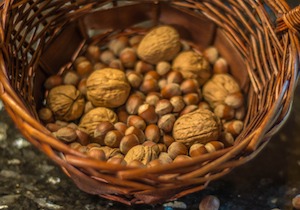 The mug of cider simmered slow,
The apples sputtered in a row,
And, close at hand, the basket stood
With nuts from brown October's wood.
–John Greenleaf Whittier (1807–1892)
Tuesday, October 17, 2017
290th day of the year


Alan Jackson (country musician) was born on this day in 1958.
Levi Stubbs (lead singer of The Four Tops) died on this day in 2008.