Old Man Winter, easy carving, pumpkin mac 'n cheese
This is an archived issue of our Almanac.com Companion email newsletter.
Daily Newsletter for Wednesday, October 18, 2017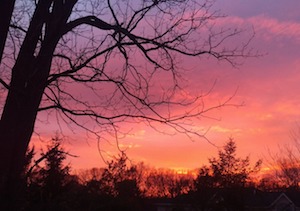 Through golden noons and purple eves, and shadows cool and tender,
From scenes of tranquil happiness and dreams of deep delight,
October like a princess in her oriental splendor
Comes down the valley singing with her retinue of light.
–Katharine Brownlee Sherwood (1841–1914)
Wednesday, October 18, 2017
291st day of the year
Erin Moran (actress) was born on this day in 1960.
Dee Dee Warwick (soul singer) died on this day in 2008.