Make-ahead recipes, witch hazel, sounding smart
This is an archived issue of our Almanac.com Companion email newsletter.
Daily Newsletter for Tuesday, November 14, 2017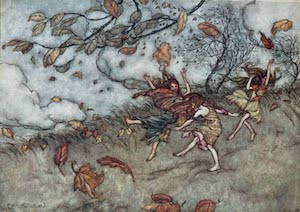 The winds are out with loud increasing shout,
Where late before them walked the biting frost.
–Jones Very (1813–80)
Tuesday, November 14, 2017
318th day of the year
Curt Schilling (baseball player) was born on this day in 1966.
Eddie Bracken (actor) died on this day in 2002.