Is Rudolph a girl?, brunch season, pomanders
This is an archived issue of our Almanac.com Companion email newsletter.
Daily Newsletter for Wednesday, December 20, 2017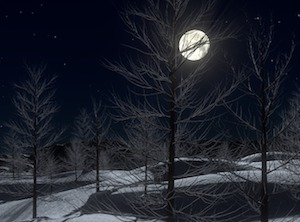 A liquid moon
moves gently among
the long branches.
Thus having prepared their buds
against a sure winter
the wise trees
stand sleeping in the cold.
–William Carlos Williams (1883–1963)