Orion the hunter, healthy tonic, heirloom veggies
This is an archived issue of our Almanac.com Companion email newsletter.
Daily Newsletter for Wednesday, December 27, 2017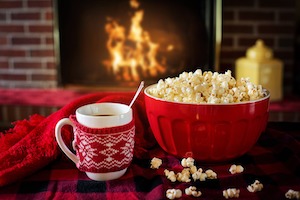 My glass is filled, my pipe is lit,
My den is all a cosy glow;
And snug before the fire I sit,
And wait to feel the old year go.
–Robert W. Service (1874–1958)
Wednesday, December 27, 2017
361st day of the year
Tovah Feldshuh (actress) was born on this day in 1952.
Carrie Fisher (actress) died on this day in 2016.