Starting seeds indoors, animal tracks, losing weight
This is an archived issue of our Almanac.com Companion email newsletter.
Daily Newsletter for Thursday, January 4, 2018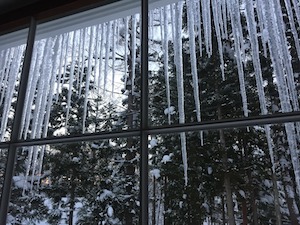 Winter for a moment takes the mind; the snow
Falls past the arc-light; icicles guard a wall;
The wind moans through a crack in the window;
A keen sparkle of frost is on the sill.
–Conrad Aiken (1889–1973)
Thursday, January 4, 2018
4th day of the year
Dave Foley (actor) was born on this day in 1963.
Tsutomu Yamaguchi (only person certified by Japan as having survived both the Hiroshima and Nagasaki Second World War atomic bombings) died on this day in 2010.