USDA planting zones, cold myths, windchill
This is an archived issue of our Almanac.com Companion email newsletter.
Daily Newsletter for Monday, January 8, 2018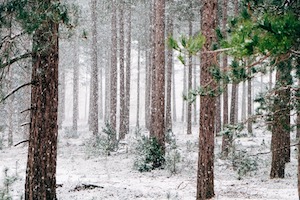 Chill airs and wintry winds! my ear
Has grown familiar with your song;
I hear it in the opening year,
I listen, and it cheers me long.
–Henry Wadsworth Longfellow (1807–32)
Monday, January 8, 2018
8th day of the year
Wolfgang Puck (chef) was born on this day in 1949.
Art Clokey (creator of Gumby and Pokey) died on this day in 2010.