A warming world, square-foot garden, black bean soup
This is an archived issue of our Almanac.com Companion email newsletter.
Daily Newsletter for Wednesday, January 31, 2018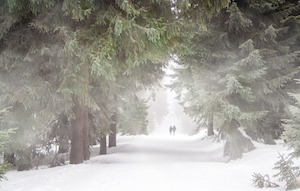 Announced by all the trumpets of the sky,
Arrives the snow, and, driving o'er the fields,
Seems nowhere to alight: the whited air
Hides hills and woods, the river, and the heaven,
And veils the farmhouse at the garden's end.
–Ralph Waldo Emerson (1803–82)
Wednesday, January 31, 2018
31st day of the year
Anthony LaPaglia (actor) was born on this day in 1959.
Horace Hagedorn (founder of Miracle-Gro plant food) died on this day in 2005.