Best conjunction of year, shamrocks, green brownies
This is an archived issue of our Almanac.com Companion email newsletter.
Daily Newsletter for Friday, March 16, 2018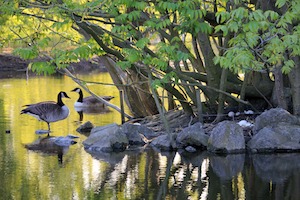 On St. Patrick's Day, the warm side of a stone turns up,
and the broad-back goose begins to lay.
–proverb
Friday, March 16, 2018
75th day of the year
Lauren Graham (actress) was born on this day in 1967.
Frank Thornton (actor) died on this day in 2013.