Hyacinth, maple layer cake, frozen death
Daily Newsletter for Wednesday, March 21, 2018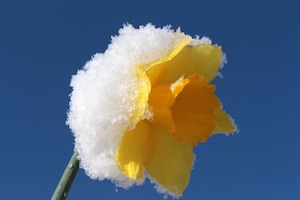 For glad Spring has begun,
And to the ardent sun
The earth, long time so bleak,
Turns a frost-bitten cheek.
–Celia Thaxter (1835–94)
Wednesday, March 21, 2018
80th day of the year


Matthew Broderick (actor) was born on this day in 1962.
James Rebhorn (actor) died on this day in 2014.