Egg folklore, hot cross buns, potato planting time
This is an archived issue of our Almanac.com Companion email newsletter.
Daily Newsletter for Thursday, March 29, 2018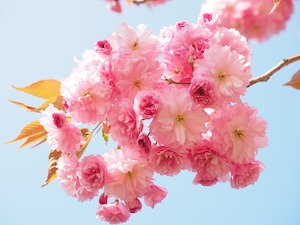 Loveliest of trees, the cherry now
Is hung with bloom along the bough,
And stands about the woodland ride
Wearing white for Eastertide.
–A. E. Housman (1859–1936)
Thursday, March 29, 2018
88th day of the year
Elle Macpherson (model) was born on this day in 1964.
Anita Shreve (writer) died on this day in 2018.