When to plant what, what weeds say, barn pics
This is an archived issue of our Almanac.com Companion email newsletter.
Daily Newsletter for Monday, April 9, 2018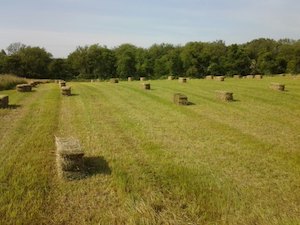 When April blows his horn,
It's good for hay and corn.
–proverb
Monday, April 9, 2018
99th day of the year
Cynthia Nixon (actress) was born on this day in 1966.
Harry Babbitt (sang with the Kay Kyser big band on such hits as "The White Cliffs of Dover" and voiced the laugh of Woody Woodpecker) died on this day in 2004.