Earth Day, wildflowers, spinach-strawberry salad
This is an archived issue of our Almanac.com Companion email newsletter.
Daily Newsletter for Thursday, April 19, 2018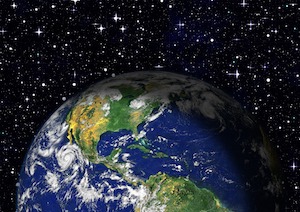 Earth endures;
Stars abide—
Shine down in the old sea.
–Ralph Waldo Emerson (1803–1882)
Thursday, April 19, 2018
109th day of the year
Tim Curry (actor) was born on this day in 1946.
Norris McWhirter (co-founder of the Guinness Book of Records, final arbiter on everything from the fastest climb of Mount Everest to the world's longest hot dog) died on this day in 2004.