Herbs in pots, fruit salad, groundhogs
This is an archived issue of our Almanac.com Companion email newsletter.
Daily Newsletter for Wednesday, May 2, 2018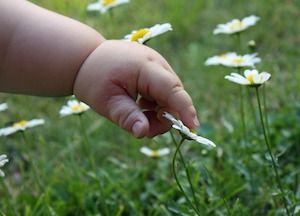 Month of little hands with daisies,
Lovers' love, and poets' praises;
O thou merry month complete,
May, thy very name is sweet!
–Leigh Hunt (1784–1859)
Wednesday, May 2, 2018
122nd day of the year
Kelly Gibson (golfer) was born on this day in 1964.
Jack Kemp (football player & politician) died on this day in 2009.