Planting peppers, berry parfait, Gemini
This is an archived issue of our Almanac.com Companion email newsletter.
Daily Newsletter for Monday, May 21, 2018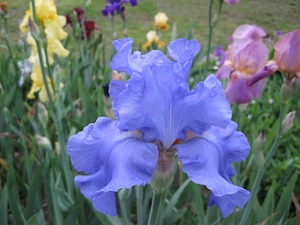 And Spring arose on the garden fair,
Like the Spirit of Love felt everywhere.
–Percy Bysshe Shelley (1792–1822)
Monday, May 21, 2018
141st day of the year
Mr. T (actor) was born on this day in 1952.
Jane Addams (social worker) died on this day in 1935.