Lemon scones, tea, tomato growing tips, snow in summer
This is an archived issue of our Almanac.com Companion email newsletter.
Daily Newsletter for Thursday, May 24, 2018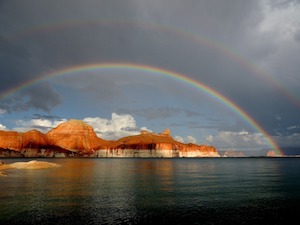 Rainbow to windward, foul fall the day;
Rainbow to leeward, damp runs away.
–proverb
Thursday, May 24, 2018
144th day of the year
John C. Reilly (actor) was born on this day in 1965.
Dick Martin (comedian) died on this day in 2008.