Cilantro and Coriander, Hurricane season, German pancakes
This is an archived issue of our Almanac.com Companion email newsletter.
Daily Newsletter for Wednesday, June 6, 2018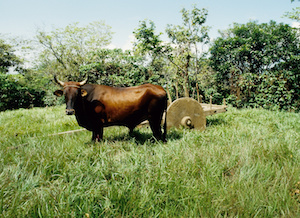 The earliest breath of June
Blows the white tassels from the cherry boughs,
And in the deepest shadow of noon
The mild-eyed oxen browse.
–Elizabeth Akers Allen (1832–1911)
Wednesday, June 6, 2018
157th day of the year
Paul Giamatti (actor) was born on this day in 1967.
Esther Williams (swimmer & actress) died on this day in 2013.