Plants for butterflies, vertical gardening, strawberry muffins
This is an archived issue of our Almanac.com Companion email newsletter.
Daily Newsletter for Thursday, June 7, 2018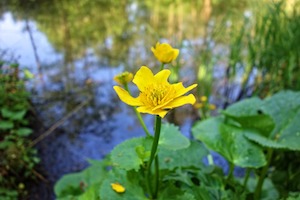 Fair and green is the marsh in June;
Wide and warm in the sunny noon.
The flowering rushes fringe the pool
With slender shadows, dim and cool.
–Antoinette Alcott Bassett (b. 1857)
Thursday, June 7, 2018
158th day of the year
Prince (musician) was born on this day in 1958.
Kenny Rankin (singer & songwriter) died on this day in 2009.