When to go fishing, rascally raccoons, great recipe
This is an archived issue of our Almanac.com Companion email newsletter.
Daily Newsletter for Tuesday, June 12, 2018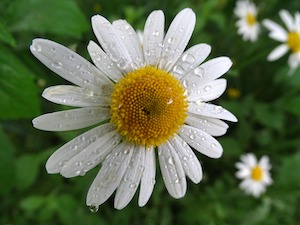 Rainbows; and the blue bitter smoke of wood;
And radiant raindrops couching in cool flowers;
And flowers themselves, that sway through sunny hours;
Dreaming of moths that drink them under the Moon.
–Rupert Brooke (1887–1915)
Tuesday, June 12, 2018
163rd day of the year
Paula Marshall (actress) was born on this day in 1964.
Jiroemon Kimura (world's oldest man known, as of June 2013; died at age 116) died on this day in 2013.