Midsummer Day, freezing veggies, fishing tackle
This is an archived issue of our Almanac.com Companion email newsletter.
Daily Newsletter for Sunday, June 24, 2018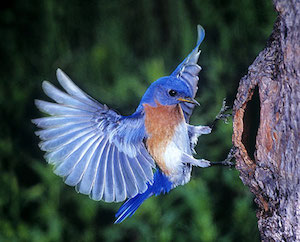 Then flash the wings returning summer calls
Through the deep arches of her forest halls,--
The bluebird, breathing from his azure plumes
The fragrance borrowed where the myrtle blooms.
–Oliver Wendell Holmes (1841–1935)
Sunday, June 24, 2018
175th day of the year
Mick Fleetwood (musician) was born on this day in 1942.
Eli Wallach (actor) died on this day in 2014.