Voles driving you crazy?, varicose veins, baseball history
This is an archived issue of our Almanac.com Companion email newsletter.
Daily Newsletter for Monday, July 9, 2018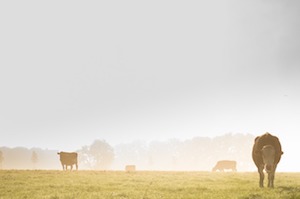 In the dewy fields the cattle lie
Chewing the cud 'neath a fading sky;
Dobbin at manger pulls his hay:
Gone is another summer's day.
–Walter de la Mare (1873–1956)
Monday, July 9, 2018
190th day of the year
Tom Hanks (actor) was born on this day in 1956.
Rip Torn (actor) died on this day in 2019.