Jade plants, squash pickles, the tides, cover crops
This is an archived issue of our Almanac.com Companion email newsletter.
Daily Newsletter for Tuesday, August 14, 2018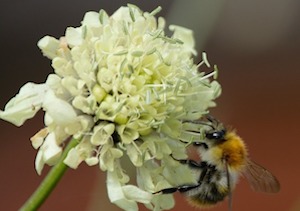 His labor is a chant,
His idleness a tune;
Oh, for a bee's experience
Of clovers and of noon!
–Emily Dickinson (1830–86)
Caring for Jade Plants
Jade Plants
Jade plants are succulent houseplants, which makes them fairly resilient and easy to grow indoors—plus, they're long-lived. See how to care for your jade plant.
What Are Cover Crops?
Planting Cover Crops in the Home Garden
Plant cover crops in the fall to protect and nourish your soil by spring! Also called "green manure," it's easy to scatter the seeds. Cover crops work for any size garden—from a small raised bed to a small farm. Here's advice and our charts on cover crops by region for the United States and Canada.
Venus Shines in Summertime
Planet Venus: 10 Fun Facts
Discover 10 amazing facts about planet Venus, our neighbor! We call her sister planet, goddess of love, "morning star," and—apparently—UFO! Read on …
2019 MOON WALL CALENDAR
Want to enjoy the beautiful Moon year-round? Check out our 2019 Moon Wall Calendar that is loaded with amazing lunar lore, facts, and photos!   
Tides Calculator
Tide Charts
With our monthly Tide Charts, find high and low tide tables for any location in the U.S. and Canada.
Squash Pickles
Summer Squash Pickles
This summer squash pickles recipe is a great use for extra summer squash or zucchini from the garden.
Almanac Barn Night Light
The roof features The Old Farmer's Almanac logo in a way reminiscent of the painted barn advertisements of the early to mid–20th century for soft drinks and roadside attractions.