Blackberry cobbler, root cellars, flash floods
This is an archived issue of our Almanac.com Companion email newsletter.
Daily Newsletter for Thursday, August 16, 2018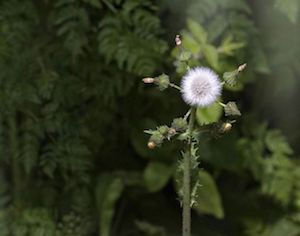 "What is a weed?
A plant whose virtues have yet to be discovered."
–Ralph Waldo Emerson (1803–82)
Root Cellars for Storage
Root Cellars: Types and Storage Tips
Before refrigeration, an underground root cellar was an essential way to store carrots, turnips, beets, parsnips, potatoes, and other root vegetables. Today, root cellars have made a comeback to keep food from freezing during the winter and keep food cool during the summer to prevent spoilage.
Picking at the Peak
When to Harvest Vegetables and Fruit
How do you know when to harvest vegetables, fruit and herbs? Here's expert advice on how to pick vegetables and fruit at the peak of flavor. For example, zucchini is harvested when 6 to 8 inches long. Pick early and pick often! See our entire list of common crops and the harvesting criteria for judging whether your vegetables are ready for picking. 
Flash Floods
Flash Floods: Warning Signs and Staying Safe
Flash floods are the single deadliest storm-related weather hazard in the United States. Learn about what they are and what to watch for in case one affects your area.
How to Dry Tomatoes
How to Oven-Dry Tomatoes
Dried tomatoes add color and flavor to salads, pizza, soups, pesto, and sauces. Paste types work best, as they have less water.
Blackberry Cobbler
Blackberry Cobbler
Ever had a blackberry cobbler? Make use of these juicy summer berries before they're gone. Blackberry cobbler is easy to make—and mouthwatering to taste.
Ode to a Cow Almanac Wooden Sign
This poem was originally printed in The 1936 Old Farmer's Almanac. Its inspirational advice is still relevant for today's busy lifestyles.