Weed without chemicals, save seeds, Mercury retrograde ends
This is an archived issue of our Almanac.com Companion email newsletter.
Daily Newsletter for Sunday, August 19, 2018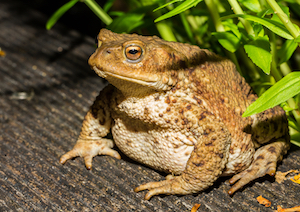 The sun is set; the swallows are asleep;
The bats are flitting fast in the gray air;
The slow soft toads out of damp corners creep,
And evening's breath, wandering here and there
Over the quivering surface of the stream,
Wakes not one ripple from its summer dream.
–Percy Bysshe Shelley (1792–1822)
Sunday, August 19, 2018
231st day of the year
Lee Ann Womack (country musician) was born on this day in 1966.
Tony Scott (director) died on this day in 2012.