Winter forecast is out!, quick takes on zucchini, mini-vacation
This is an archived issue of our Almanac.com Companion email newsletter.
Daily Newsletter for Sunday, September 2, 2018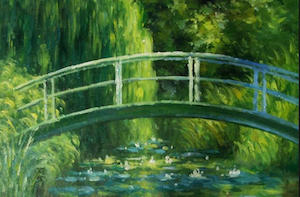 O thou who passest thro' our valleys in
Thy strength, curb thy fierce steeds, allay the heat
That flames from their large nostrils! thou,
O Summer,
Oft pitched'st here thy golden tent, and oft
Beneath our oaks hast slept, while we beheld
With joy thy ruddy limbs and flourishing hair.
–William Blake (1757–1827)
Sunday, September 2, 2018
245th day of the year
Salma Hayek (actress) was born on this day in 1966.
Bob Denver (actor) died on this day in 2005.