When watermelon's ripe, extend the season, chicken with thyme
This is an archived issue of our Almanac.com Companion email newsletter.
Daily Newsletter for Monday, September 3, 2018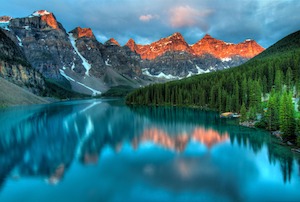 Now I see the secret of the making of the best persons: It is to grow in the open air and to eat and sleep with the earth.
–Walt Whitman (1819–92)
When Watermelon's Ripe
How to Tell If a Watermelon Is Ripe
Every year I am faced with the same dilemma: how to tell if a watermelon is ripe. Muskmelons are easy; they will slip right off the vine at the peak of perfection. However, watermelons remain firmly attached even when they are overripe.
The Almanac Weather Rock
100% accurate weather predictor! If the rock is wet, it's raining. If it's dry and still, just wait a minute—it's a mistake and will change soon.
Birthstone for September
September Birthstone: Color and Meaning
The September birthstone, the sapphire, was once thought to guard against evil and poisoning. It was believed that a venomous snake would die if placed in a vessel made of sapphire.
September's Horoscope
Monthly Horoscope for September 2018
Here's your monthly horoscope for September 2018. What could be in store for this month? Almanac astrologer Celeste Longacre provides an astrological prediction at a glance for all 12 zodiac signs.
Handcare Caddies
A silver-toned caddy holding luxurious foaming hand soap and rich lotion together in one place. Very elegant, very convenient. Choose from different luxurious scents!