Breaking weather news, fall frost dates, Rosh Hashanah
This is an archived issue of our Almanac.com Companion email newsletter.
Daily Newsletter for Sunday, September 9, 2018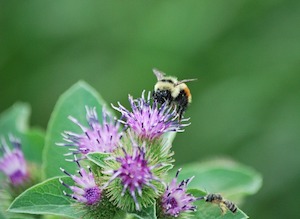 The pedigree of honey
Does not concern the bee;
A clover, any time, to him
Is aristocracy.
–Emily Dickinson (1830–86)
Sunday, September 9, 2018
252nd day of the year
Adam Sandler (actor) was born on this day in 1966.
Burgess Meredith (actor) died on this day in 1997.