Michaelmas tomorrow, apple butter, temperature lows for crops
This is an archived issue of our Almanac.com Companion email newsletter.
Daily Newsletter for Friday, September 28, 2018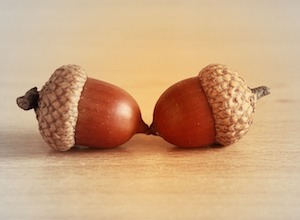 If Michaelmas brings many acorns,
Christmas will cover the fields with snow.
–Weather proverb
Friday, September 28, 2018
271st day of the year


Mira Sorvino (actress) was born on this day in 1967.
Althea Gibson (famous for becoming the first African American female tennis player to compete in U.S. championships in 1950 and in Wimbeldon a year later) died on this day in 2003.