Fall allergy remedies, why we love cast iron, pumpkin spice cookies
This is an archived issue of our Almanac.com Companion email newsletter.
Daily Newsletter for Wednesday, October 17, 2018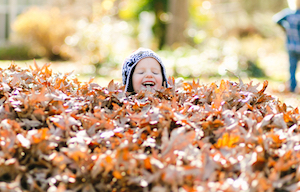 Every leaf speaks bliss to me,
Fluttering from the autumn tree.
–Emily Jane Brontë (1818–48)
Fall Allergy Remedies
7 Tips for Fall Allergy Relief
Fall allergy season is upon us, and if you're one who suffers, you know all too well what this entails. Itchy eyes, runny nose, scratchy throat, sneezing. Here are 7 tips for fall allergy relief.
Why Cast Iron for Cooking
Why I Love Cast Iron for Cooking
I have five pieces of cast-iron cookware: two frying pans, a flat skillet, a biscuit pan, and a popover pan.
The Almanac Garden Hod
Harvest and wash fruit and vegetables easily. Plus, enjoy hundreds of other uses! Each hod has the Almanac Sun logo burned into one side with a fire-heated branding iron.
Pumpkin Spice Cookies
Pumpkin Spice Cookies
Soft and fragrant, our Pumpkin Spice Cookies are wonderful "as is" or with the cream cheese filling.
Lobster Rope Doormats
Virtually impervious to wear and water, easy to clean, and excellent at removing dirt and snow! 
Easy Flaky Pie Crust
How to Make a Pie: Crusts, Fillings, and More
Pie, brought over with the earliest settlers from England, has become an American institution. Making a tender, flaky pie crust isn't just about the crust recipe; it's about the right techniques. Keep everything cold and work the dough sparingly. See our tips—plus, videos on how to jazz up your top crust with a lattice top or braided top!