Full Hunter's Moon, sweet potato pie, spider plants
This is an archived issue of our Almanac.com Companion email newsletter.
Daily Newsletter for Monday, October 22, 2018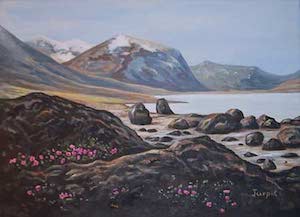 Oh, good gigantic smile o' the brown old earth,
This autumn morning! How he sets his bones
To bask i' the sun, and thrusts out knees and feet
For the ripple to run over in its mirth;
Listening the while, where on the heap of stones
The white breast of the sea-lark twitters sweet.
–Robert Browning (1812–89)