Is the Hunter's Moon bigger, brighter, redder?
This is an archived issue of our Almanac.com Companion email newsletter.
Daily Newsletter for Wednesday, October 24, 2018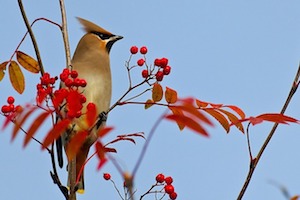 Delicious autumn!
My very soul is wedded to it,
and if I were a bird I would fly about the earth
seeking the successive autumns.
–George Eliot (1819–80)
Does the Moon Affect Moods?
Can a Full Moon Affect Your Mood?
Can the Moon affect your mood? Does it make people crazy? Science doesn't have proof, but could centuries of folklore be wrong? Unless you plan to ask a werewolf (which we don't recommend), it might be time to explore the myths and reality.
Plant Hyacinth and Muscari
Hyacinth and Muscari
Hyacinth bulbs are planted in the fall and bloom beautifully in the spring. Here's a guide to planting and growing hyacinths and grape hyacinths in your home and garden!
Chicken Tenders
Crispy Chicken Tenders
This fast and easy Crispy Chicken Tenders recipe is perfect for your on-the-go lifestyle. Try it with our sweet and spicy dipping sauce for even more flavor.
Support Your Local Farmers Tote Bag
This sturdy cotton canvas bag features The Old Farmer's Almanac 1792 logo on one side and the message "Support Your Local Farmers" on the other. Made in the USA. 
When Novelty Wears Off
How to Stay Motivated in Gardening and Life
For whatever reasons, you've decided to adopt a so-called "natural" way of life. You went for it, whole-hog. It's not always easy—and certainly not glamorous—but it's exciting and new. But after a while, the shine wears off.  Sound familiar?
Wooden Wing Bookmarks
Made in Vermont from a very thin maple veneer that won't damage book bindings. Choose from bald eagles, barred owls, great blue herons, ospreys, peregrine falcons, snowy owls, cardinals, eastern bluebirds, and hummingbirds.