What to do with fall leaves, chilling weather forecast
This is an archived issue of our Almanac.com Companion email newsletter.
Daily Newsletter for Sunday, October 28, 2018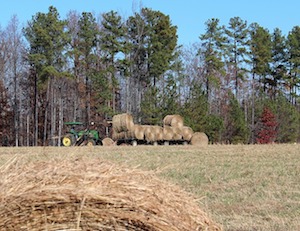 All afternoon his tractor pulls a flat wagon
with bales to the barn, then back to the waiting
chopped field. It trails a feather of smoke.
–David Baker (b. 1954)