Low-care houseplants, spooky skies, bats and spiders
This is an archived issue of our Almanac.com Companion email newsletter.
Daily Newsletter for Tuesday, October 30, 2018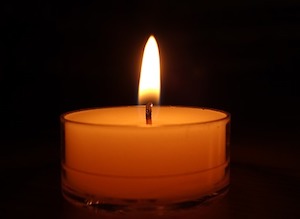 The hosts of lovers, young in death,
Go seeking down the world to-night,
Remembering faces, warmth and breath—
And they shall seek till it is light.
–Hortense King Flexner (1885–1973)
Autumn's Dark Skies
Spooky Sky: We Dare You to Go Out!
The Sun is setting earlier and earlier: It's really dark. The leaves are dropping quickly now, so barren branches now tremble in the wind. And yes, even that wind is generally stronger during the cold months.
Low-Care Houseplants
Best Indoor Plants for Low Light
Less water, less light, and less care. If you're like most people, you have little time to fuss with plants yet you love the character and style that houseplants bring to indoor settings. Perhaps you don't have that perfect sunny window? Not a worry. Plants with foliage color or those that flower in low light are the most carefree way to get a lush effect.
Alpaca Fleece Socks
The cure for cold feet! Alpaca socks are soft, luxurious, and warmer than sheep's wool. Choose from active outdoor and extreme cold styles.
Gorgeous Gourds
Gourds: Types of Gourds, Growing Gourds, Curing Gourds
Good Gourd! What's with the bumpy, weird-looking decorative squash? We get many questions about growing and curing our gourds. (Did you know that the luffa sponge is a gourd?) Discover the world of "gourdgeous" gourds.
Bats, Snakes, and Spiders
Welcome the Least-Loved Critters
Bats, spiders, and snakes, oh my! It turns out that there are some garden "pests" that you should actually welcome with open arms. Some creepy creatures can be great garden helpers. So you may want to think again before sending ill-will towards them!
Scented Room Sprays
Change the ambiance of a room in an instant with our lusciously fragrant room sprays!