Happy Halloween! Tonight's weather, deer-resistant plants
This is an archived issue of our Almanac.com Companion email newsletter.
Daily Newsletter for Wednesday, October 31, 2018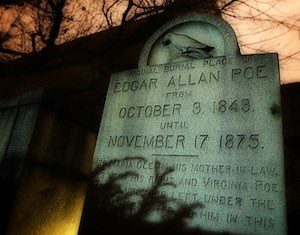 Be silent in that solitude,
Which is not loneliness—for then
The spirits of the dead, who stood
In life before thee, are again
In death around thee, and their will
Shall overshadow thee; be still.
–Edgar Allan Poe (1809–49)
Wednesday, October 31, 2018
304th day of the year
Rob Schneider (actor) was born on this day in 1963.
River Phoenix (actor) died on this day in 1993.