Charley horse, artificial Moon, Election Day cake
This is an archived issue of our Almanac.com Companion email newsletter.
Daily Newsletter for Monday, November 5, 2018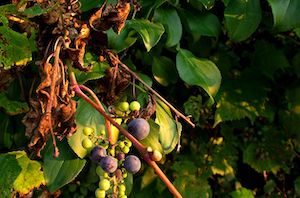 Dry leaves upon the wall,
Which flap like rustling wings, and seek escape;
A single frosted cluster on the grape
Still hangs—and that is all.
–Sarah Chauncey Woolsey (1835–1905)
Charley Horse Remedies
Leg Cramps at Night: Causes and Remedies
Eeow! Startled from a deep sleep, you suddenly come to with a shriek, as your calf, thigh, or maybe the arch of your foot contracts in violent pain. Commonly called a "Charley horse," this is a common and painful occurrence. Discover what causes leg cramps at night, as well as how you can...
Extra-Handy Lazy Susan
Spins effortlessly, won't tip, and holds a lot! Handcrafted in America by a 150-year-old basket company. Constructed with tough Appalachian white ash and brass nails. 
What is Leaf Mold?
How to Make Leaf Mold
Fallen leaves can be time-consuming to deal with, so don't waste all that hard work by throwing them out. Use them to make precious leaf mold instead.
Election Day Cake
Election Day Cake
Election Day is Tuesday, November 5. Back in colonial times, Election Day Cakes were a popular tradition.