Autumn roasted vegetables, headaches remedies, November's night sky
This is an archived issue of our Almanac.com Companion email newsletter.
Daily Newsletter for Wednesday, November 7, 2018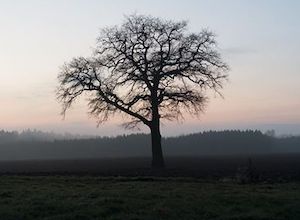 No shade, no shine, no butterflies, no bees,
No fruits, no flowers, no leaves, no birds,
—November!
–Thomas Hood (1799–1845)
Roasted Autumn Vegetables
Roasted Autumn Vegetables
Roasting your vegetables adds a wonderful depth of flavor and texture. Hearty root vegetables are especially phenomenal when roasted.
Highlights of November's Sky
November 2018 Night Sky Guide
Mid-November, the Moon pairs up with Saturn and Mars. Venus gets brighter. And another meteor shower heads our way. See what's up tonight in our November 2018 Sky Watch!
Extra-Handy Lazy Susan
Spins effortlessly, won't tip, and holds a lot! Handcrafted in America by a 150-year-old basket company. Constructed with tough Appalachian white ash and brass nails. 
Raven's Unfounded Reputation
Redeeming the Raven, Evermore
The raven has been described as a "grim, ungainly, ghastly, gaunt, and ominous bird of yore" (to quote Edgar Allan Poe). The bird's bad reputation—as a bringer of death and dark omens—couldn't be more wrong. Enjoy these surprising facts about ravens from naturalist Henry Walters—...
Folk Remedies for Headaches
16 Folk Remedies for Headaches
Here are 16 folk remedies for headaches. Back then, they didn't have that warning, "Don't try these at home"! (But we do now, so proceed with caution!)