Aloe vera, grape-nut pudding, protecting plants from frost
This is an archived issue of our Almanac.com Companion email newsletter.
Daily Newsletter for Friday, November 9, 2018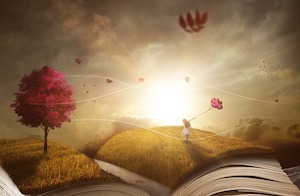 O wild West Wind, thou breath of Autumn's being,
Thou, from whose unseen presence the leaves dead
Are driven, like ghosts from an enchanter fleeing.
–Percy Bysshe Shelley (1792–1822)
Growing Aloe Vera
Aloe Vera
The aloe vera plant is an easy, attractive succulent that makes for a great indoor companion. Aloe vera plants are useful, too, as the juice from their leaves can be used to relieve pain from scrapes and burns when applied topically. Here's how to grow and care for aloe vera plants in your home!
Protecting Plants From Frost
How To Protect Your Plants From Frost and Freeze
Is Jack Frost nipping at your plants? One of the worries of gardeners, especially in the North, is whether frosts and freezing weather will damage their plants. It's wise to prepare your garden for the colder months ahead to both protect plants but also keep your garden soil in good condition. We'll show you how!
Best Thanksgiving Recipes
Best Thanksgiving Dinner Recipes
Few feasts are so steeped in tradition as Thanksgiving! We've updated our Thanksgiving Dinner Recipes collection to include 7 ways to cook turkey—whether you wish to roast or brine or dry-cure—plus, all of your classic, can't-wait-for Thanksgiving sides and desserts.
Make-Ahead Recipe
Make-Ahead Thanksgiving Recipes
Make some Thanksgiving recipes ahead of the feast day, so that your main concern on the day itself is the "ruling roast" or the "big bird"—and quality time with family and friends. Here is a list of great make-ahead Thanksgiving recipes, including appetizers, soups, side dishes, and desserts. 
Support Your Local Farmers Tote Bag
This sturdy cotton canvas bag features The Old Farmer's Almanac 1792 logo on one side and the message "Support Your Local Farmers" on the other. Made in the USA. 
Classic Grape-Nut Pudding
Grape-Nut Pudding
Guests will go nuts for this Grape-Nut pudding—a creamy custard with the cereal "crust" on the bottom.
2019 Trends Predicted
The Almanac Predicts the Biggest Trends of 2019
What's new? Keep up with the way gardens, farms, and life are changing with our 2019 Trends Report. The Old Farmer's Almanac predicts what may affect our world in the coming year. See if you're up for trying something different  (which is eerily similar to the past in some cases!).