Cranberry sauce, Pilgrim turkey recipe, wishbone lore
This is an archived issue of our Almanac.com Companion email newsletter.
Daily Newsletter for Monday, November 19, 2018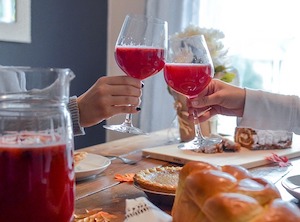 Giving has many faces: It is loud and quiet,
Big, though small, diamond in wood-nails.
Its story is old, the plot worn and the pages too,
But we read this book, anyway, over and again.
–Alberto Ríos (b. 1952)