Cranberry sauce, Pilgrim turkey recipe, wishbone lore
This is an archived issue of our Almanac.com Companion email newsletter.
Daily Newsletter for Monday, November 19, 2018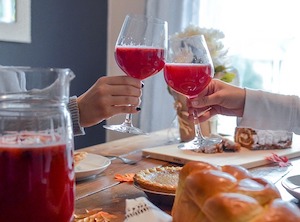 Giving has many faces: It is loud and quiet,
Big, though small, diamond in wood-nails.
Its story is old, the plot worn and the pages too,
But we read this book, anyway, over and again.
–Alberto Ríos (b. 1952)
Monday, November 19, 2018
323rd day of the year
Jodie Foster (actress) was born on this day in 1962.
Larry Korn (agricultural educator and author) died on this day in 2019.