Thanksgiving storms, colonial and modern side dishes, creamy pumpkin pie
This is an archived issue of our Almanac.com Companion email newsletter.
Daily Newsletter for Tuesday, November 20, 2018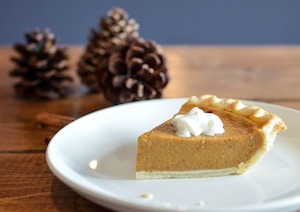 Ah! on Thanksgiving day, when from East and from West,
From North and from South comes the pilgrim and guest . . .
What moistens the lip and what brightens the eye?
What calls back the past, like the rich Pumpkin pie?
–John Greenleaf Whittier (1807–92)