Turkey trivia, perfect apple pie, table set-up tips, carving tricks
This is an archived issue of our Almanac.com Companion email newsletter.
Daily Newsletter for Wednesday, November 21, 2018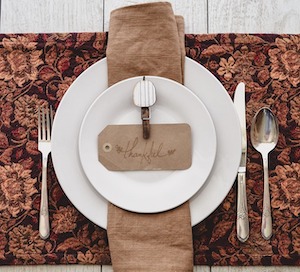 Bring forth the harp, and let us sweep its fullest, loudest string.
The bee below, the bird above, are teaching us to sing
A song for merry harvest; and the one who will not bear
His grateful part partakes a boon he ill deserves to share.
–Eliza Cook (1818–89)
Wednesday, November 21, 2018
325th day of the year
Troy Aikman (football player) was born on this day in 1966.
David Cassidy (singer and actor) died on this day in 2017.