What weather sayings mean, cactus, beef kabobs
Daily Newsletter for Monday, November 26, 2018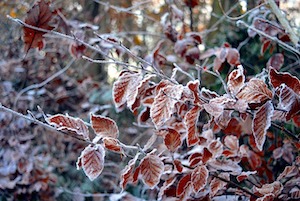 The hoar-frost gathered, o'er each leaf and spray
Weaving its filmy network; thin and bright.
–Sarah Helen Whitman (1803–78)
Monday, November 26, 2018
330th day of the year


Dale Jarrett (race car driver) was born on this day in 1956.
Stan Berenstain (co-creator of The Berenstain Bears book series) died on this day in 2005.