Weather lore: fact or fiction?, Christmas bulbs, 5-second rule
This is an archived issue of our Almanac.com Companion email newsletter.
Daily Newsletter for Wednesday, November 28, 2018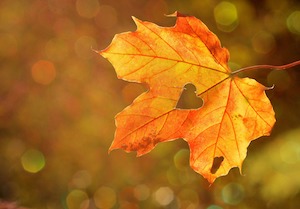 E'en in those bleak November days
There's gladness for the heart that heeds.
–Charles Dawson Shanly (1811–75)
Wednesday, November 28, 2018
332nd day of the year
Jon Stewart (actor) was born on this day in 1962.
Dale Armstrong (drag racer) died on this day in 2014.