Flower meanings, Aroostook potato soup, overwintering plants
This is an archived issue of our Almanac.com Companion email newsletter.
Daily Newsletter for Thursday, November 29, 2018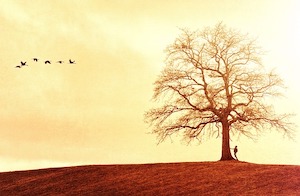 a wind has blown the rain away and blown
the sky away and all the leaves away,
and the trees stand. I think i too have known autumn too long.
–E. E. Cummings ​​​​​​(1894–1962)
Thursday, November 29, 2018
333rd day of the year
Don Cheadle (actor) was born on this day in 1964.
Wendie Jo Sperber (actress) died on this day in 2005.