Homemade eggnog, Mercury retrograde ends, bright planets
This is an archived issue of our Almanac.com Companion email newsletter.
Daily Newsletter for Thursday, December 6, 2018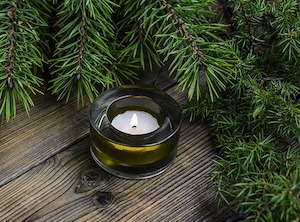 Heap on more wood! the wind is chill;
But let it whistle as it will,
We'll keep our Christmas merry still.
―Sir Walter Scott (1771–1832)
Homemade Eggnog
Eggnog (non-alcoholic)
This homemade non-alcoholic eggnog recipe is a rich and creamy holiday drink for both adults and children.
SPONSORED
Exceptional Eye Protection
Experience the following benefits the moment you try on melanin-infused sun lenses: reduces the risk of cataracts and macular degeneration (AMD), enhanced contrast/clarity, sharpens vision and details, reduced eye strain, blocks 99% of glare, & 100% of UVA/UVB radiation.
Hurricane Season Ends
2020 Hurricane Season Forecast
Hurricane season 2020 officially began on June 1. See this year's hurricane forecast—including expected number of storms and how many storms are predicted to make landfall. Also, find your common questions and answers about Earth's most violent storms!
December's Bright Planets
December 2018 Night Sky Guide
Which planets can be seen in the night sky? In the Sky Watch for December 2018, Bob Berman highlights December's planet conjunctions, meteor showers, and more night sky wonders.
Poinsettias and Poison Myth
Poinsettias: Unlikely Christmas Plants
Ruby-red Poinsettias signal Christmastime. But how did this tropical plant become the traditional Christmas plant? (And by the way, the red blooms are not the flowers; they bracts or modified leaves!) It goes back to a Mexican legend and later the inventiveness of an American nurseryman.
Crossbody Purses for Cell Phones by Chala
Top-seller! Available in different nature-inspired designs! Perfect size for carrying most cell phones, cash, ID, and a few credit cards. Very nicely made and features adjustable straps.
Mercury Retrograde Ends
Mercury Retrograde Dates for 2020
Mercury's next period of retrograde motion lasts from June 18 to July 12, 2020! According to the age-old practice of astrology, we are all influenced by the effect of Mercury in retrograde.