Follow the Moon, Christmas stollen, making wreaths
This is an archived issue of our Almanac.com Companion email newsletter.
Daily Newsletter for Friday, December 7, 2018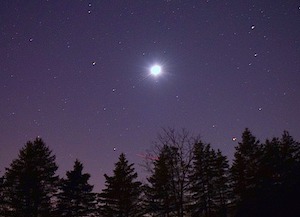 "Whatever causes night in our souls may leave stars."
―Victor Hugo (1802–85)
Friday, December 7, 2018
341st day of the year
Larry Bird (basketball player) was born on this day in 1956.
Harry Morgan (actor) died on this day in 2011.